Apple
2023 Apple watchOS 9.3: Release Date, Price & Feature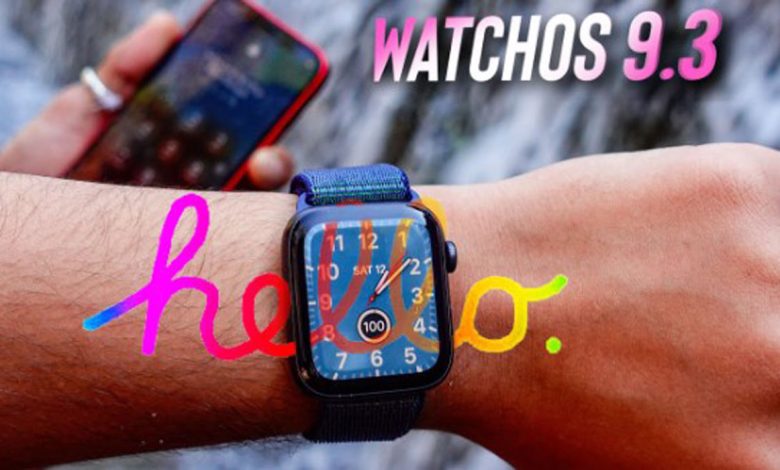 2023 Apple watchOS 9.3: Release Date, Price & Feature! Today Apple Released watchOS 9.3. Apple is the most popular brand in the World. A large number of people are using Apple Brands. WatchOS 9 is the third major update to the operating system that first launched in September. WatchOS 9.3 comes a month after watchOS 9.2, an update that added new workout functionality and crashes detection optimizations.
The public release of watchOS 9.3 includes bug fixes and under-the-hood improvements for Apple Watch and it's now available to everyone. Apple Watch users can update watchOS by opening the iOS Watch app, selecting General, then Software Update, and following the onscreen prompts. The update will automatically install for the user if set within the same app.
The Apple Watch must be at 50% charge or more, placed on a charger, and within range of the iPhone to initiate the update itself. This update, like watchOS 9.2 before it, focuses primarily on bug fixes. Are you want to update their WatchOS? Don't worry. It's the right Content for you here we are Providing these WatchOS 9.3 Full Details. Just Reading the full Content and also Collect Details
Apple watchOS 9.3 Feature:
As usual, a few days before February, Apple announces a new Watch Face to celebrate Black History Month. This time, watchOS 9.3 brings a new Mosaic Watch Face to celebrate Black history and culture.
watchOS 9.3 also brings "improvements and bug fixes," but Apple didn't disclose what's being improved or fixed – as it did with the other operating systems. You May Also Read: 2023 MacBook Pro
With watchOS 9.2, on the other hand, the Cupertino firm adds several new features, such as:
Outdoor Run changes: Outdoor Run workout now automatically detects when you arrive at a running track and provides track-specific metrics.
Race Route is now available: Race Route lets you compete against your previous performance in Outdoor Runs, Outdoor Cycle, and Outdoor Wheelchair workouts.
Workout app improvements: There's a new custom Kickboxing algorithm in the Workout app for more accurate metrics.
Noise app: With watchOS 9.2, this app now displays when environmental sound levels are reduced while wearing AirPods Pro and Airpods Max with Active Noise Cancellation.
Wallet: Apple Card users with a Savings account can now check their balance in Wallet and Family Setup users can be invited to the Home app to control HomePod speakers, and smart home accessories, and unlock doors with home keys.
Finally, we hope that you have Successfully Understood Apple watchOS 9.3 full Concepts. Do you have any questions about WatchOS 9.3, just comment here? We solve your problem as soon as. Thanks for staying with us.